How to build a martech stack
Five simple steps to create your first martech stack and take control of your marketing technology investments.
---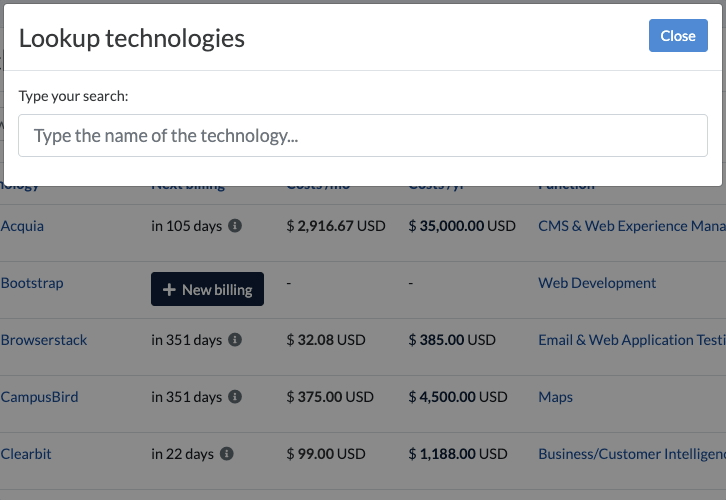 Step 1
Add your marketing technologies
Work with your your team to inventory existing systems and tools uses. You should add SaaS tools, enterprise solutions, self-hosted platforms, any free or paid systems should be inventoried.
As you go through the process, make sure to identify and save the system owners and first of date of use, as well as the costs of each technology your company pays for.
Collaborate with your team and technology owners to periodically audit and update your marketing technology stack.
---
Step 2
Identify integrations: create a martech blueprint
Next, you will want to analyze your stack and identify connections between technologies: how each connect to one other, or data flows, which processes they support.
All these details should be added to your stack to ensure that all stakeholders and departments (IT/Sales/marketing) are aligned and address any governance and security concerns.
Schedule time to share and review the martech blueprint with key stakeholders in your organization periodically throughout the year.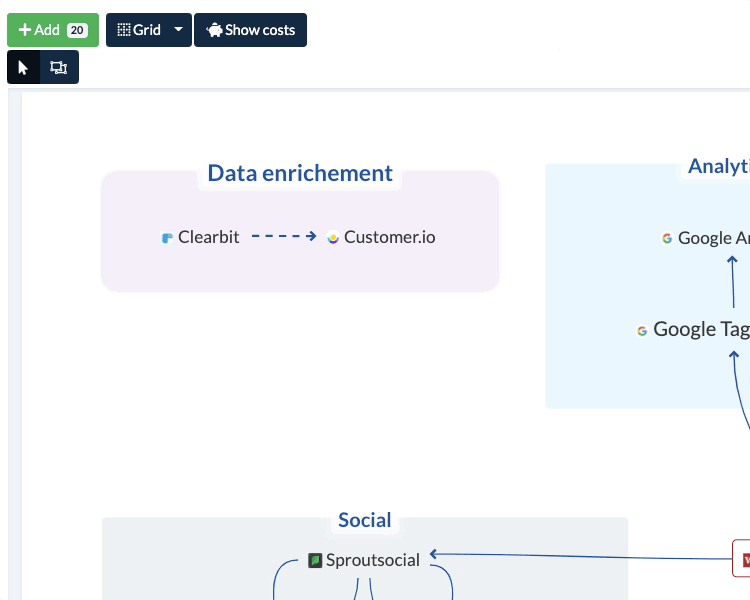 ---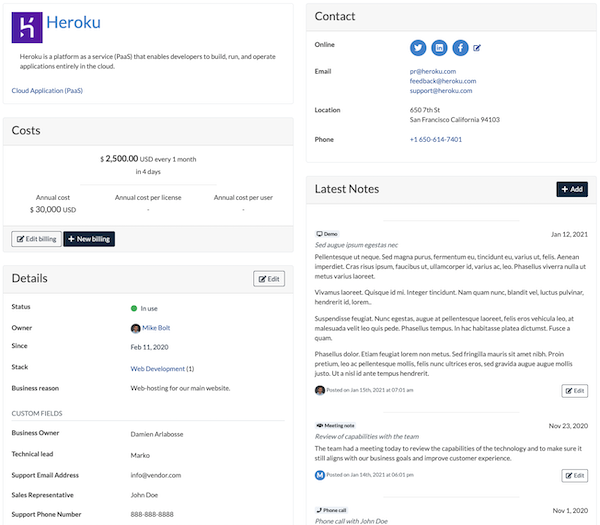 Step 3
Document your stack
Start buidling a knowledgebase of the processes and workflows, user guides, how tos, reference documents, etc. for all your martech right away. It's easier to document your stack as you collect information about it.
If need be, use custom fields to add important information about technologies in your stack: business and technical owners, departments responsible for the payment, seurity or data privacy details, etc.
You should also consider saving a log of conversations, emails, Zoom/phone calls, product demos you and your team have with vendors to keep everyone on the same page and create transparency.
---
Step 4
Add costs: capture contracts and subscriptions
It is critical to know how much each fo the technologies cost and when subscription or contract renewals are taking place.
Work with your team and technology stakeholders to capture the terms and agreements of contracts and subscriptions to visualize upcoming renewals and payments.
You should set up reminders in your email calendar or leverage automated alert notifications via email and Slack using a platform like MartechGuru to help you and you team never miss any renewals.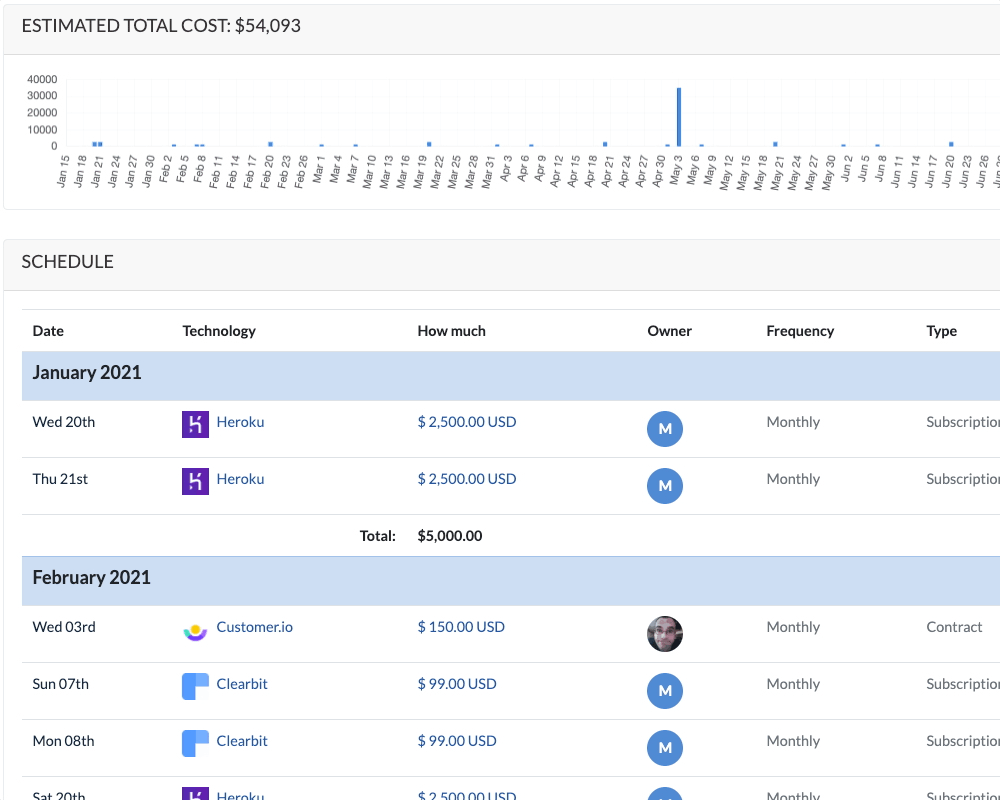 ---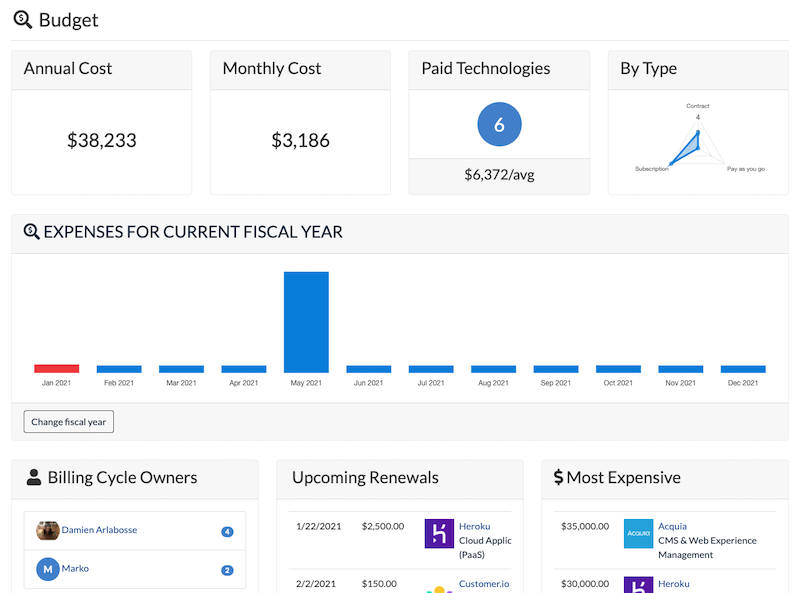 Step 5
Audit & optimize your martech stack
Our dashboards dynamically updates as you update your stack. Stay on budget and keep control of your technology investments easily. Identify capability overlaps to consolidate technologies in your stack. Quickly find out what is your current martech investments without having to ask your finance department.