Marketing Technology Stack Management Made Easy.
Create a single source of truth for your marketing technology.
---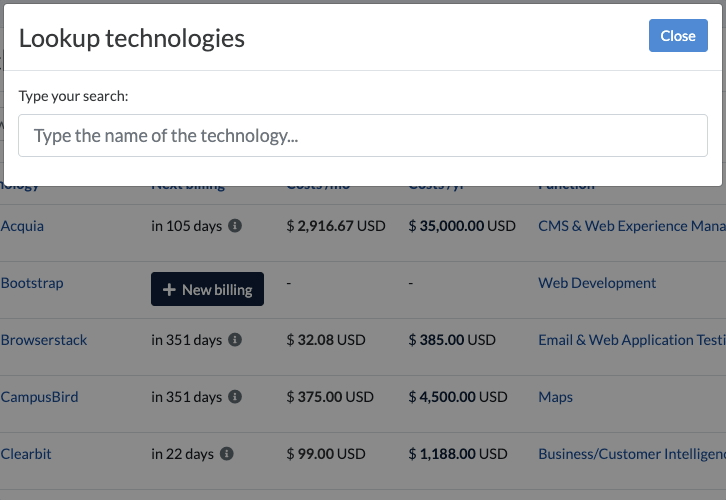 Step 1
Build your martech stack
Search and add your technologies to your stack in no time using our directory of 8,000+ technologies. You can also add your internal, custom-built tools. Create a marketing technology stack you can update and manage with your team from anywhere around the world. Export your inventory easily to any of your favorite dashboard and/or BI tools with one click.
---
Step 2
Create a marketing technology blueprint
Our Blueprint technology lets you see every technology in your stack and how they each connect to one other, or not. Map integrations, document workflows, data flows, processes between your technologies. You can download the blueprint and share it easily with others.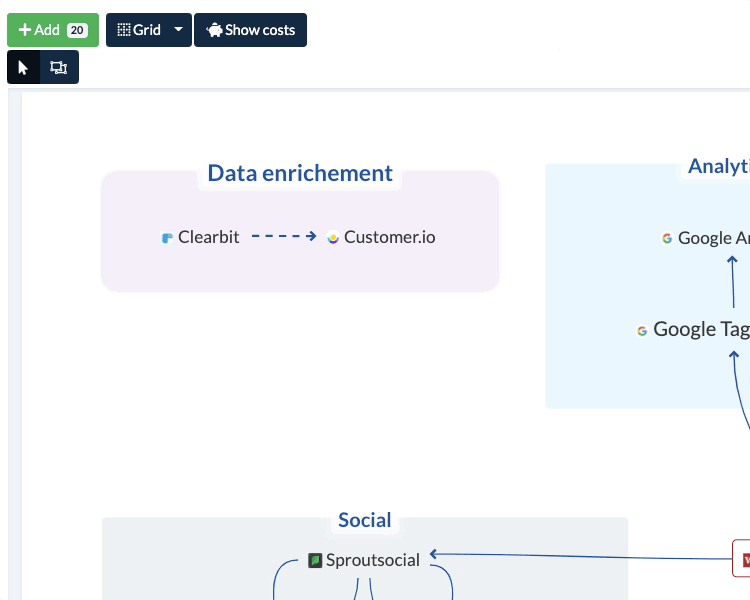 ---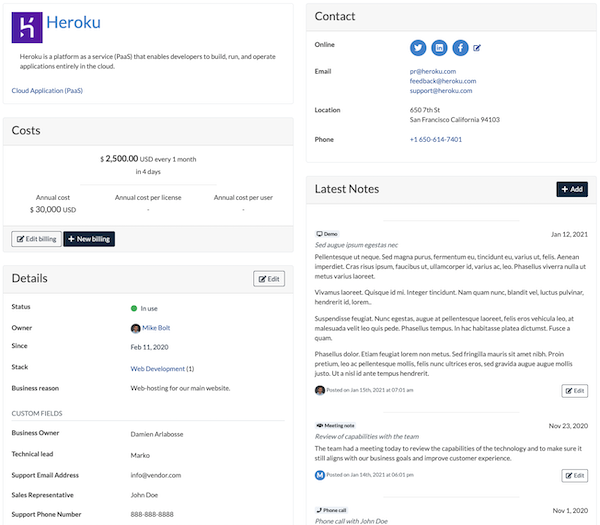 Step 3
Document with your team
Document processes and workflows, create user guides, how tos and much more. Create custom fields to capture important information about technologies in your stack such as vendor contact information, business and technical leads, statuses, login URLs, etc.). Keep a history of conversations, emails, phone calls, product demos with vendors so everyone in your team is on the same page. Ideal for remote teams.
---
Step 4
SaaS contracts & subscriptions management
Store terms and agreements of your contracts and subscriptions, visualize upcoming renewals and payments with our easy to use dashboards. And with our automated alert notifications via email and Slack channels, you and your team will never miss unexpected renewals ever again!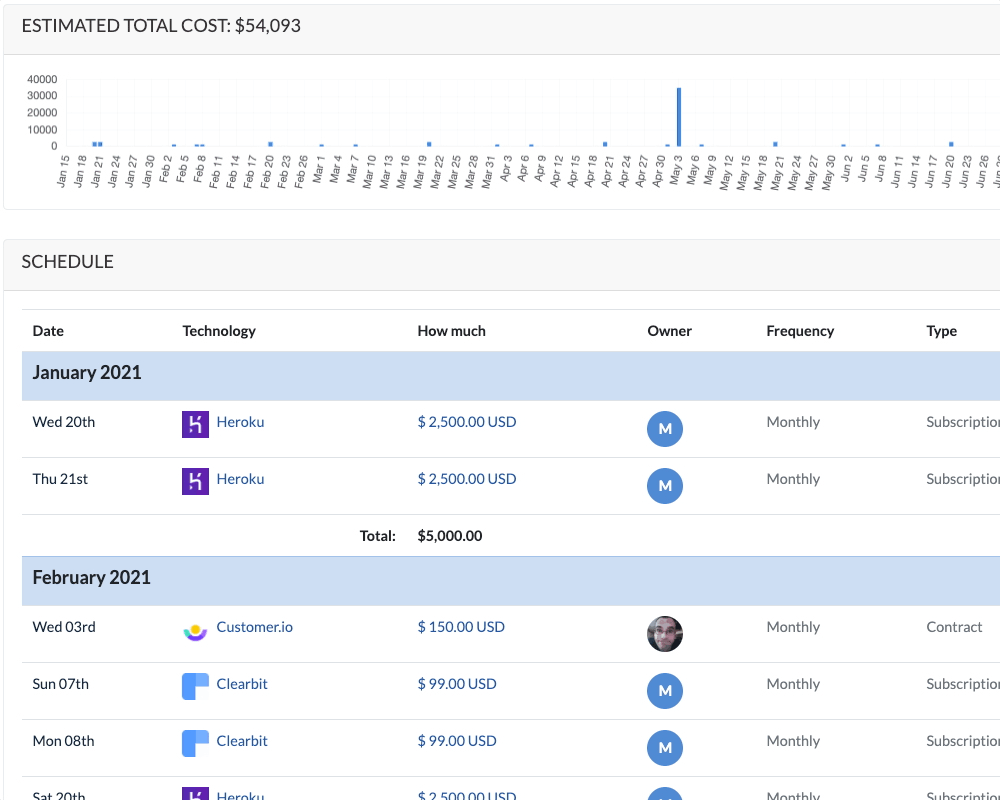 ---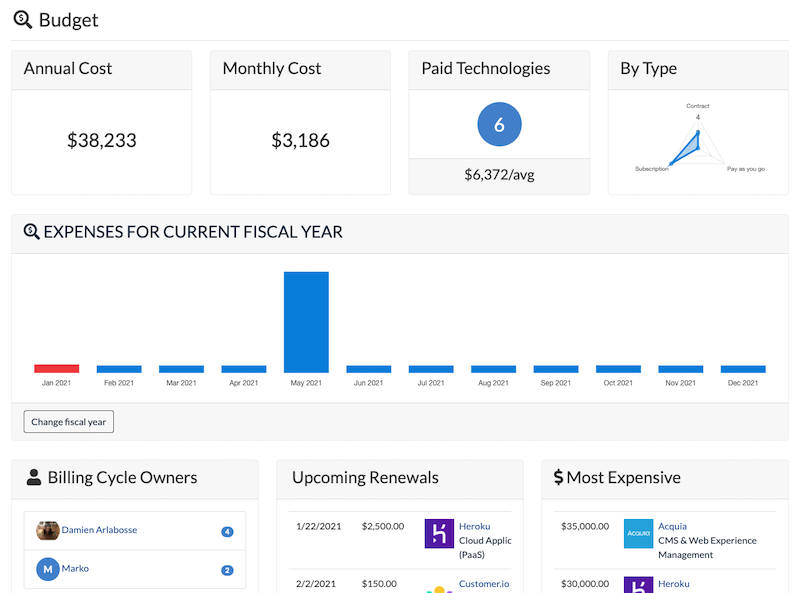 Step 5
Audit and optimize your martech stack
Dashboards updates as you update your stack. Stay on budget and keep control of your technology investments easily. Identify capability overlaps to consolidate technologies in your stack. Know how much your technology stack costs your organization monthly and annually without having to ask your finance department!